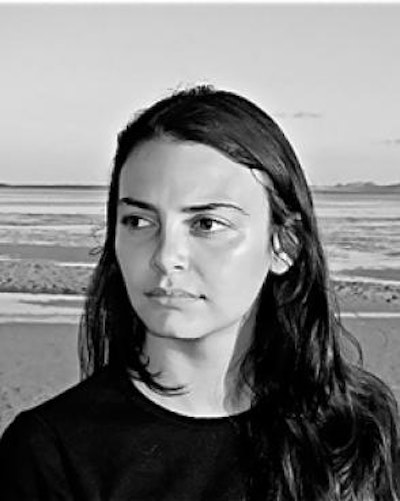 Daniela Alfarano
Daniela Alfarano, (Modena, 1976)
Esplora attraverso il disegno su tavola il rapporto estremo e sensuale fra buio e luce.
Risale all'anno 2005 l'inizio della attivita' espositiva con collettive a Rotterdam ed Amsterdam. Nel 2006 la prima personale presso la Galleria Carloni a Francoforte, nel 2007 presso la D406 di Modena.
Nel 2008 viene invitata ad eseguire i ritratti dei maggiori scrittori italiani per la retrocopertina dei libri Corti di Carta editi dal Corriere della Sera.
Nel 2009 una personale presso la Radium Artis a Pietrasanta, nel 2011 presso l'Ariete a Bologna e una mostra a Palazzo Ducale di Pavullo dove viene editato un prezioso libro da Arnoldo Mosca Mondadori editore. La Basilica di S. Domenico ospita nel mese di maggio l'opera Pentimento. Nel 2012 la mostra personale "Precis" presso il Museo Diocesano di Milano, successivamente al Museo Ca' la Ghironda a Bologna e al Museo di Bertinoro. Nel 2013 espone presso la Fabbrica Borroni di Milano e nel Seminario Metropolitano di Modena.
Vive e lavora tra Modena e Milano.
English
She explores the extreme and sensual relationship between dark and light through drawing on wood.
The beginning of the exhibition activity with group exhibitions in Rotterdam and Amsterdam dates back to 2005. In 2006 the first solo show at the Galleria Carloni in Frankfurt, in 2007 at the D406 in Modena.
In 2008 she was invited to perform the portraits of the major Italian writers for the back cover of the Corti di Carta books published by Corriere della Sera.
In 2009 she had a solo show at the Radium Artis in Pietrasanta, in 2011 at the Ariete in Bologna and an exhibition at the Palazzo Ducale in Pavullo where a precious book was published by Arnoldo Mosca Mondadori publisher. The Basilica of San Domenico hosts the work Pentimento in May. In 2012 the personal exhibition "Precis" at the Diocesan Museum in Milan, then at the Ca 'la Ghironda Museum in Bologna and at the Bertinoro Museum. In 2013 she exhibited at the Fabbrica Borroni in Milan and in the Metropolitan Seminary of Modena.
She lives and work between Modena and Milan.